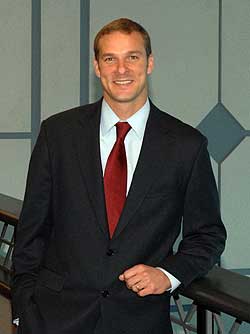 R. TRENT LIND, Chief Executive Officer
I would like to personally welcome you to Texas Orthopedic Hospital. Our healthcare team takes considerable pride in being recognized locally and nationally as a premier facility for specialized orthopedic care.
It is our mission to improve the lives of our patients by providing exceptional orthopedic care. We strive to fulfill this mission through innovative technology, current research, and high quality care, all delivered by the most skilled physicians and staff in orthopedic medicine.
Our medical staff consists of physicians with advanced training in a wide range of orthopedic subspecialties. Texas Orthopedic Hospital is partners with Fondren Orthopedic Group L.L.P., Texas Orthopedic Hospital prides itself on being partially owned by its physicians. Coupled with our exceptional physicians, the specialized healthcare team at Texas Orthopedic Hospital has the ability to accurately diagnose and treat all levels of orthopedic issues…from basic injuries to the complex conditions.
Our experienced nurses, medical technicians and support staff work closely with our physicians to provide the highest level of orthopedic care, all in an environment that exceeds your expectations for excellence.
On behalf of our team, thank you for choosing Texas Orthopedic Hospital for all of your orthopedic healthcare needs.