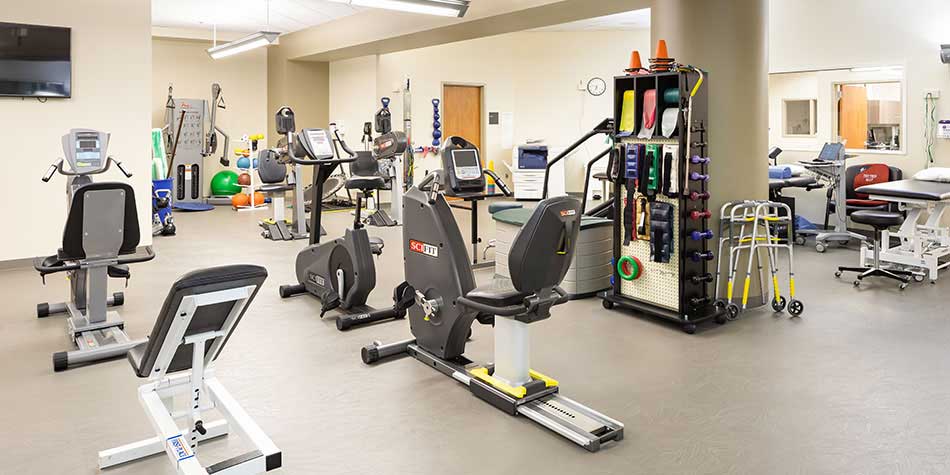 Physical therapy combines elements of education, exercise and pain management to assist patients in their return to maximum function and independence. Whether you are recovering from a fracture, suffer from arthritis or require prosthetic training, our outpatient rehabilitation center will design a physical therapy program to satisfy your needs.
Our Orthopedic Physical Therapists
We provide one-one-one individualized care and create a customized treatment plan for each patient. Whether your goal is to build muscle strength, learn new ways to move or relearn physical skills, we can help.
The physical therapists at Texas Orthopedic Hospital specialize in:
Work and sports-related injuries and accidents
Arthritis
Neck and back pain or limited movement
Post-surgery recovery for joint replacements, internal and external fixations, and amputations
Pre- and post-prosthetic training
Wheelchair mobility and assessment
Bedside therapy for inpatients
In addition, we have physical therapists that are certified in the McKenzie Method, a patient-driven technique that combines education, assessment, treatment and prevention of spine-related injuries and disorders.
Awards & Recognition
---
Patient Satisfaction
Top 5% in the Nation as measured by Hospital Consumer Assessment of Healthcare Providers and Systems (HCAHPS)
Centers for Medicare & Medicaid Services
Hospital Compare program five-star rating (2016-2017) in both quality and service
Healthgrades
Best Specialty

America's 100 Best Hospitals for Joint Replacement™ (2016-2017)

Patient Safety

Patient Safety Excellence Award™ (2013-2018)
Top 5% in the Nation for Patient Safety (2013-2017)
Top 10% in the Nation for Patient Safety (2013-2017)
Becker's Hospital Review
100 Hospitals with Great Orthopedic Programs
Modern Healthcare
"Top 100 Best Places to Work in Healthcare" (2012-2018)